 MARIO
About Me:
Pipe smoker since I was 17. First pipe was a Peretti which began the collection from that day on. Love his 102 and Oriental No.40 blends. Now I smoke Stokkebye Nougat, Wilke No 515, Condor Ready Rubbed and Rumcake. I am Semi retired and work for Eastern Maine Community College.
Reviews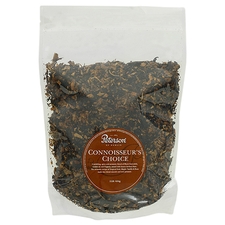 Peterson - Connoisseur's Choice 16oz
First Time Smoke
I am from Maine and currently visiting a dear friend in Kiev Ukraine. Went to a tobacco shop downtown and bought a Stanwell Pipe and the Peterson Connoisseur's Choice tobacco. Very nice cut and very enjoyable to smoke. I burns evenly, at least in the pipe I smoked it in which by the way was not the Stanwell. It was a Ukrainian made Poker style pipe but without a name. Cost about $40.00 and smokes excellent with only two lights. Not a juicy tobacco either. I gave it 5 stars.
Favorite Products
Currently there are no favorite products