 Reviews
Filters & Adaptors - Vauen 6mm Filters (30 Count)
charcoal filters
I find the resistance of the draw of all charcoal filters to be unacceptable. I made one work in a Grabow by not inserting it in the stem but by dropping it into the shank. That way the draw worked and the filter appeared to be effective. Other Grabows did not accept the filter this way, however. I thought that the shorter Vauns would have a better draw but no.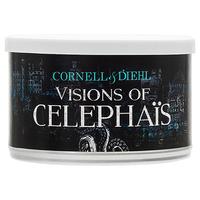 Cornell & Diehl - Visions of Celephaïs 2oz
Not That Old
Reminds me of 1960 era London Dock. I had to let it air off for a day or so but then I enjoyed the unique taste. Nice change.
Favorite Products
Currently there are no favorite products