 Sykes W.
Badges






Reviews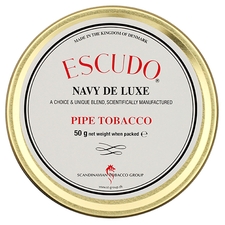 A & C Petersen - Escudo Navy Deluxe 50g
Beautiful with Age
I've been smoking Escudo off and on for a dozen years now. While it's excellent young, it is extraordinary with a few years of age on it. I recently found some that I'd cellared a decade ago. Wow. It's softer, mellower, sweeter, more rounded. An extraordinary smoke.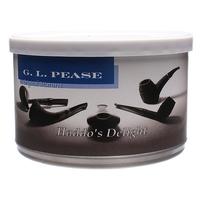 G. L. Pease - Haddo's Delight 2oz
One of my all time faves
I love this stuff. I've been smoking it fairly regularly since it was released in 2000. I smoke a few other things as well, but I've probably smoked more Haddo's Delight over the past twelve years than anything else (with Escudo likely being #2 on that list). The fruity, winey top note superbly complements the combination of virginias and perique that make up the mixture. I think it's excellent young, but with age it's just spectacular. I've been putting away some to age each year for almost as long as I've been smoking it. There are few blends that I think benefit from age as much as Haddo's does. I'll smoke it young if I have to--I still love it--but I'm ever so glad that I've been steadily cellaring it so that I can smoke 8-10 year old tins of it. And I continue to cellar so that I can be smoking old Haddo's a decade from now!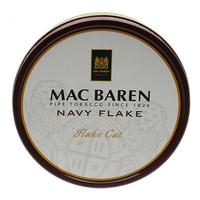 Mac Baren - Navy Flake 3.5oz
My favorite Mac Baren blend
I got on an accidental kick on this stuff a few months ago when a buddy spotted me a few flakes when I'd run out of tobacco. I'd tried it before and while I'd liked it, it hadn't really hit the spot the same way it has recently. I think the big difference is that I started folding the flakes and packing them vertically rather than rubbing them out. That made a huge difference and MB Navy Flake has been one of my go to blends ever since. The moisture content is pretty much perfect for me right of the tin and the burning characteristics are excellent. Smoked slowly, it's subtly sweet, with lovely nutty and fruity notes.
Favorite Products