 Reviews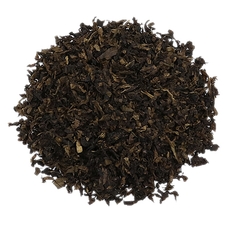 Cornell & Diehl - Autumn Evening
I hope you like maple syrup!
This is a staple C&D blend of mine. I smoke it intermittently all year long, but my favoritest time to enjoy it is when we get our first cool snaps here in NE Arkansas. Mid to late October, in other words. My favorite part (and my wife's) of it is the delicious aroma of pancakes and maple syrup. If you've not had a C&D aromatic, you must try one, maybe this one. They are absolutely non-goopy and still deliver the actual tobacco flavor through the topping/casing. This was my first C&D blend and certainly won't be the last.
Cornell & Diehl - Briar Fox 16oz
My favorite contemplation smoke
This is one of C&D's core blends for a reason. Throw a rock and chances are you'll hit 1 or 2 pipe smokers who've tried it. And at the end of the day, it seems to elicit a love it or hate it response. I love it for many reasons. Firstly, I'm a burley man through and through, and BF delivers. Secondly, it brings the nic and the strength without blowing out my palate for the day. And last but not least, this is a very simple blend that takes very little thought. It's best sipped, especially in a Missouri Meerschaum cob of absolutely any size. I can smoke bowl after bowl of this while drawing up spec sheets and doing paperwork. Awesome blend again C&D!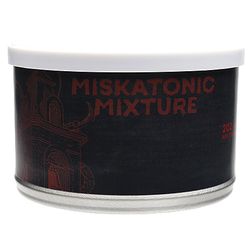 Cornell & Diehl - Miskatonic Mixture 2oz
Lovecraftian masterpiece
H.P. Lovecraft is a cult favorite author of mine, which immediately drew me to several C&D blends I noticed while browsing their website. This has been my favorite of those blends so far. It's a Turkish centered blend like I've never experienced, balance and thorough, never lacking in depth, strength or flavor. The people at C&D are incredibly skillful blenders, without doubt, but something that stands out is the perfect balance they show with black cav. Black cav can make or break a blend for me. The key quantity is just enough to round sharp edges without detracting from flavor. And they've done it perfectly here. Give this stuff a try ASAP.
Favorite Products