 MUSIKMANN
About Me:
I prefer Castello, Ashton and Dunhill pipes but I am primarily a cigarette smoker. I also ocassionally like Macanudos and about any cigar from the Dominican Republic.
Reviews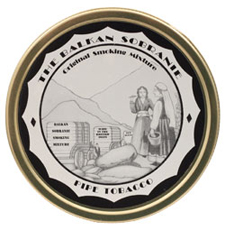 Balkan Sobranie - Balkan Sobranie 50g
Is this the same as the original?
This used to be my favorite English blend before it became so hard to get. My favorite came with a black label and I think it was called Mixture #759. My 5 star rating is based on the original blend but I have never tried this newer iteration.
Favorite Products
Currently there are no favorite products