 Reviews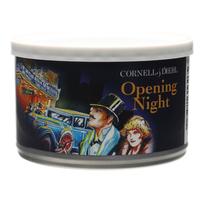 Cornell & Diehl - Opening Night 2oz
A good VA
I'm not a fan of most C&D blends, except for this one and two others. Opening Night when fresh has never been very good to me, but leave it sealed in the tin for about 3 years and it turns into pipe candy. Very good hay like tin note and a great natural sweetness.
Newminster - No.403 Superior Round Slices
A sleeper
I was given several ounces of this blend when it first came out. Had a ok natural sweetness. I stored the rest in a mason jar for a couple of months. Revisted and found the natural sweetness more pronounced. Ordered 4 pounds for long term cellaring. I figure with a year or three of aging this stuff will be sublime.
Favorite Products
Currently there are no favorite products