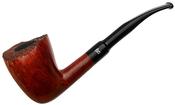 C. WILLOUGHBY
Badges



Reviews
Missouri Meerschaum - Mizzou
Fine, cheap, virtually worry-free pipe for a shorter smoke
I've had great experiences with the Mizzou and, for the price, any drawbacks are hardly worth mentioning. They aren't perfect smoking machines, but they are more than sufficient. They are fine and they get the job done well enough. Some are clearly assembled better than others; that's part of the Missouri Meerschaum experience. With that caveat, these are great for sampling new blends or short smoking sessions, as others have said. The nice small size and price makes these great on-the-go, keep in a pocket, or lose entirely pipes. They are feather-weight, and easily clenched. Take them fishing or camping. I keep a couple fresh Mizzous on-hand to give to pipe-curious visitors. I urge you to consider the Mizzou the next time you just need to add 5 to 10 more dollars to your order to get that free shipping.
Home Fragrance - Smoke Odor Exterminator Candle Bamboo Breeze 13oz
Subtle scent, seems to eliminate smoke odor
The reason this is rated a 4, and not a 5, is that I can't personally vouch for the candle's ability to eliminate active indoor smoking smells. I don't actually smoke indoors at home; my landlord isn't that cool. However, the room I keep my pipe collection in often takes on a smokey aroma that this candle successfully eliminates. I was worried that there would be some heavy scents from the candle when I ordered it, and I am delighted to report that for "Bamboo Breeze," this is not the case. I can barely discern any aroma emanating from the candle. The scent is so faint that I can't really describe it. It smells like a candle I guess. I can tell you with certainty that my pipe display room smells much fresher. So, if you are looking for a smoke busting candle to try that doesn't "Give the impression to live inside an orange," take the ol' "Bamboo Breeze" for a spin.
Favorite Products