 Reviews
Cleaners & Cleaning Supplies - B. J. Long Regular Pipe Cleaners (56 pack)
My favorite
Thick enough to absorb plenty, thin enough to fit into small airways and perfect length. Great for cleaning with alchohol. Fold them and the are perfect for cleaning shanks. Great Value and Made in U.S.A.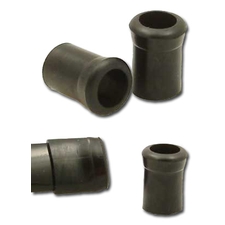 Tampers & Tools - Rubber Pipe Bits (2 pack)
Essential
Protect your stems!! Feels great on the teeth and will make it easier to support larger pipes with your teeth. I haven't punctured one yet. Easy to install and remove. So cheap, might as well give them a try.
Favorite Products