BEARDPRODUCTS
About Me:
Organic Beard and Mustache Products Jason - Proprietor - BeardProducts.com
Reviews
Seattle Pipe Club - Mississippi River
Great stuff!
A great winter time smoke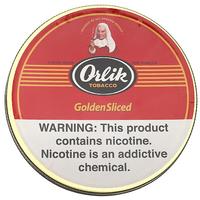 Orlik - Golden Sliced 50g
There IS perique in this dude!
The tin note reminds me of summer, citrusy sweet with subtle tangy and spicy notes from the perique. The smoke is smooth and creamy with bright citrusy Virginia's dominating this blend while the perique lingers in the background adding a mild tangy spicy complexity that keeps me coming back for more. According to Orlik Factory Manager, Troels Juul Mikkelsen the label is an old translation error, which unfortunately has not been corrected, it should have read Perique instead of Burley. Which kind of makes sense because i believe perique is just Burley that has been pressed and allowed to ferment in its own juices.

Lighters - Zippo Armor High Polish Brass Pipe Lighter
Thing of Beauty
This zippo is a thing of beauty. High polish brass looks and feels great in your hand. The armor version has a nice weight to it and the hinge seems more durable as well. The pipe insert works better than expected for lighting my pipe. Effortless, consistent lighting with no rim scorch. My new EDC!
Favorite Products