 VERY LIKE A HOBBIT EXCEPT FOR THEIR HAIRY FEET
Reviews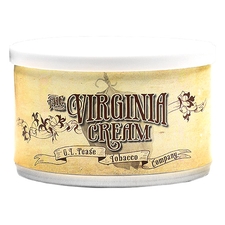 G. L. Pease - The Virginia Cream 2oz
Big disappointment!
My first big disappointment from Greg Pease. I usually love a mixture with these components, and I gravitate toward bourbon-vanilla aromatics, so I thought this would be the one for me. HOWEVER ... although this one smells great when the tin is first opened, it is tastes and smells awful once lit. The room note drove my usually tolerant wife out of the room, and even the cats wouldn't hang out with me once I lit it. I gave this tobacco several tries over time, just to be fair, but I was terribly disappointed every time. Don't waste your money.
Lighters - IM Corona PipeMaster Pewter with Pipe Shapes
Just one drawback...
I'm sorry that Samuel R. got robbed. I agree with his review, but I'd just add that there's one drawback if you smoke stack-shapes or other deep-bowled pipes. Because of the location of the control that you need to hold down to keep the flame lit, when you point the flame straight down into a deep bowl, the flame comes right back up toward your hand. Other than that, it's a great lighter. Also, the built-in pipe tool is the perfect size for adjusting the flame by turning the screw on the bottom of the lighter.
Favorite Products