 MOCHZKI
About Me:
mochzki@nodai.ac.jp
Reviews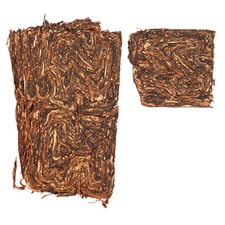 Peter Stokkebye - PS402 Luxury Twist Flake
One of the best tobaccos that money can buy.
Definitely a slight hint of vanilla note is detectable, which is quite pleasant and mild, not cloying. Casing is modest. The Presentation is superb. The modestly sweet vanilla fragrance matches the underlying grassiness of the mellow VA and often diverts my attention from its subtly tingling, stinging tastes that VA gives. I haven't got any idea about the slight vanilla scent often detected by not a few tobacco connoisseurs; whether it comes from a mute additive or the Cavendish makes the scent very much close to that of vanilla. LTF does not bite my tongue. Lights well. Burns well. The slight sweet vanilla fragrance matches the subtly tingling tastes that the mellow VA gives. It is so far the best tobacco I smoke in the public places ( where, of course, smoking is not inhibited ), with the others around me, smokers or / and non-smokers. I put 4 stars in 5 scales. The one missing star is for the untold-origin of the vanilla-like note.
Favorite Products
Currently there are no favorite products