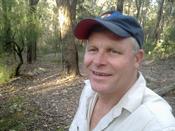 MARKG
About Me:
Dunhill Latakias in English pipes..
Badges









Reviews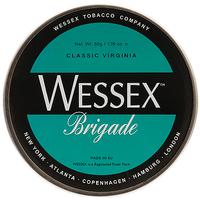 Wessex - Brigade Original Virginia 50g
Excellent fragrant Virginia
Wessex Original Fragrant Virginia is an excellent Wessex tobacco. Accurately stated as "Naturally aromatic pipe tobacco flavoured with traditional West Country Cider". Tin purchased May 2019 from SmokingPipes SC USA, smoked fresh from the tin. Rich and mellow, this appears to be a golden/brown Virginia tobacco, thickish ribbon cut/rough shredded in the Wessex style. Lovely feel and texture, slightly damp on opening with a fragrant cider topping. I don't see any black cavendish as a separate tobacco. I personally take a quantity from the tin and leave it to dry slightly for a day in an open dish and smoke it over a three-day period ..just right . Made in Germany. Very rewarding. Medium nicotine. Highly recommended.
Chonowitsch - T 13 50g
An excellent real quality Danish Aromatic
Chonowitsch T13: An excellent real quality Danish Aromatic . Accurately stated as "An extra mild blend of tobaccos from Kentucky, Virginia and Maryland, plus a special Danish cavendish which is lightly topped with a sweet dressing.." specifically ".. fruity orange, cherry and chocolate .." I find T13 to be an excellent real quality Danish Aromatic of fine Mild tobaccos with a lovely mild sweetness. A well-balanced sophisticated tobacco blend, mild and gentle for smoking in company. Short ribbon cut, mild nicotine. Smokes well in a large bowl and stays fresh in the tin. Highly Recommended.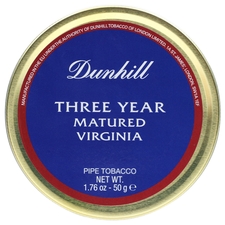 Dunhill - Three Year Matured 50g
Excellent natural mature red virginia
Dunhill Three Year Matured Virginia is an excellent Dunhill tobacco. I am smoking a 2019 purchased fresh tin from Smoking Pipes , SC USA ; smoked fresh from the tin . To my palate this is an excellent natural matured red Virginia , fine ribbon cut , with typical Dunhill strong nicotine level. I smoke TYMV in large to extra large James Upshall and Tilshead bowls where the fine ribbon cut burns consistently well and provides an outstanding matured red Virginia experience. There may be other Virginias and Oriental tobaccos in the mixture , but when I pick TYMV up I pick it up as a matured red Virginia , with an excellent deep mature red Virginia flavor and excellent burn . Strong nicotine , smoke it under your favorite tree , you will be amazed. Highly recommended.
Favorite Products