 Reviews
Tampers & Tools - Low Country Reamer
This One Works
I have a Cook's pipe reamer left to me by my Dad, a Kleen Reem tool, and a Decatur pipe knife. Tle Low Country reamer works far better than any of them and it does a better job. I was able to ream four pipes with it in far less time than it took me to ream one. I just ordered another one as a backup. Good job with this tool, Smoking Pipes!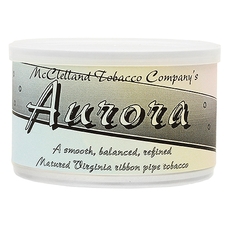 McClelland - Collector: Aurora 50g
Excellent Tobacco
I would like to thank Mr. Scott S. for his review of this tobacco. It inspired me to order two tins, and it's exactly as he described. Very mild, smooth and mellow. This is the tobacco I've been searching for. I'm keeping this one in stock now. Thank you, Scott.
Favorite Products
Currently there are no favorite products