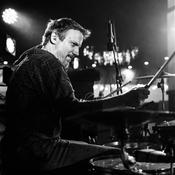 ICOUNTTO4
Badges










Reviews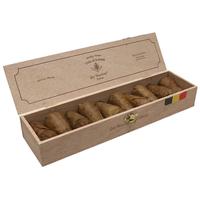 Tabac De La Semois - Les Bouchons (Box of 10)
An Interesting Novelty
I should state first that I do enjoy Semois tobacco, but I found this smoking experience a bit unpleasant. The most accurate taste description I can offer is that of a cigar nub that has started to become a bit acrid. The first few puffs are nice, but that quickly fades. The construction of the bouchons is a bit inconsistent. The first one I smoked was crumbling as it sat in the box and drew so much air from the several cracks in the leaves, that getting any smoke volume required a very firm puffs, resulting in some tongue bite. Overall, disappointing for such an expensive box of tobacco I would otherwise enjoy in its other, more traditional forms. Yes, I did follow the recommended procedure for smoking.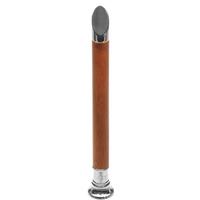 Tampers & Tools - 8deco Kokka Deluxe Silver Tamper
Excellent Tamper
Definitely my new favorite tamper. Perfect weight for gently tamping tobacco under the weight of the tamper. Wood shaft provides confident grip. Curved foot allows easy manipulation of the tobacco/ash. Slanted silver cap is also useful for manipulating the ash/ember and is useful for removing dottle without scraping the bowl. Stands stable and looks elegant without being gaudy. I hope to see more of this design with a variety of woods.
Favorite Products