 Reviews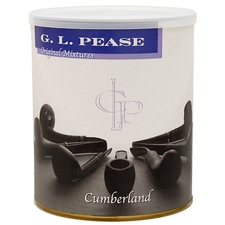 G. L. Pease - Cumberland 8oz
Real
One of my favorites right now. Tin note is tobacco heaven. Very earthy, grass, barn, outdoors, leather. I get natural and sacred. A time gone by. Smokes similar, lights and catches easily and goes all the way to ash no problem. Just a joy.
G. L. Pease - Sextant 2oz
Leather and old Sailing
Tin note is leather and old sailing ship, which to me, is substantive, and transportive that just adds to my enjoyment. I prefer it over Navigator that is (to me) fruit cased that adds little value. Sextant is straight to the point, well sourced, balanced, crafted and delivered. Yea.
G. L. Pease - Haddo's Delight 16oz
Too much Alchemy
Not a fan. Too much alchemy for me. Bought a pound and relegated it to expensive soil amendment for a potted Japanese Maple. Burns great and improves as bowl burns down, but the tin note isn't pleasant that just sucks the joy out of my night time pipe ritual and meditation. Sorry Pease. Less chemistry and more sourcing please.
Favorite Products