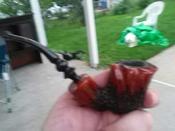 CORWYN
About Me:
Blah lol
Reviews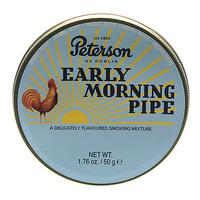 Peterson - Early Morning Pipe 50g
Welcome Back!
I don't write reviews often, but this one seemed to be a given. As is my usual practice, I opened a tin of Peterson EMP, the day after I got it, and the day before I smoked it. The introduction of air to a vacuum sealed tin always tends to excite the poor tobacco that has been deprived, and it gets it pretty excited. Well I must say I was incredibly happy to have EMP back. From the moment I opened the tin I could remember the wonderful scent of Dunhill EMP. From the moment of the 1st burn, everything was right in the world again. Thank you Peterson for picking this back up, and keeping it exactly the same!!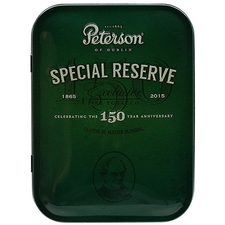 Peterson - Special Reserve Limited Edition 2015 100g
Wonderful
I have never been a big Virginia fan, as they tend to burn hot. Along with that the flavor of burley drives me crazy. Starts to taste like burned yarn by the end of the bowl. Oddly tho, in this blend, the flavors just work together rather nicely. The sweetness of the Va, really does come thru, this has become my evening pipe almost every evening in the last month. I have bought several tins of this, and am about to finish my 2nd tin. I just bought 2 more tins today. I must confess, it will be a sad day when this is no longer available.
Favorite Products
Currently there are no favorite products