 Reviews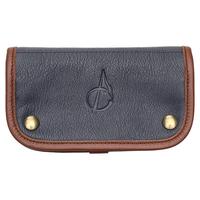 Stands & Pouches - Claudio Albieri Italian Leather Tobacco Pouch Deluxe Dark Blue/Russet
best pouch on the ,market
Over 2 decades I have collected more tobacco pouches than makes sense. These by Albierti are the best, functionally and aesthetically, that I have found. So I bought a second one, and I am completely happy. Such nice leather.
Stands & Pouches - Tobacco Pouch Humidifier
Can you believe it took mammal 65 million years to invent these?
I have two of these and I used them for the first time this week. Today I ordered four more. These are really swell!
Favorite Products