 Joseph R.
Badges



Reviews
Cornell & Diehl - Burley Flake #5 2oz
My #2
I am an Old Dark Fired and Burley man all the way. When I saw this blend had no Latakia or perique, (sometimes they overpower a good blend) Iwas intrigued.I am on my 3rd bowl and I really love this, and even though it does not contain any cigar tobacco, it scratches that itch for me. It is a little sweeter than I expected, but a pleasant flavor. Definitely will become my morning blend.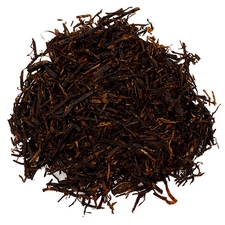 Mac Baren - HH Old Dark Fired Ready Rubbed
Just WOW!
Let me start out by saying I very rarely leave reviews for anything, but this tobacco deserves the time. I have been smoking a pipe/cigars for going on 40 years, and I keep on average 6 tobaccos in rotation. I have been looking for that elusive marriage between pipes and cigars for decades. My fellow smokers this it it! This is an amazing blend, strong and flavorful, cool smoking and no bite. I went thru mu first 6oz in a week, and my other go to tobaccos have been leaving me feeling unsatisfied. I just ordered another 8 oz and I cannot wait for it to arrive. I know for some this might be to strong to start your day, but this is my new daily smoke. A bowl and a coffee and I am ready to take on the day. Don't think twice about trying this blend, you wont be disappointed.
Favorite Products