 Reviews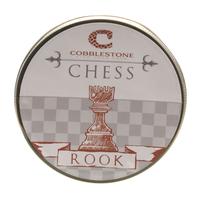 Cobblestone - Chess Rook 1.75oz
first one
first time trying cobblestone, I went for this blend because of the tin, I love playing chess and I love the rook. but I found myself loving this blend, i wanna try other cobblestone choices, but definitely love this one, I might have to comeback for another tin. the virginias were there, and a nice fruit smell (plum) fresh out the tin. i plan to collect all the chess series.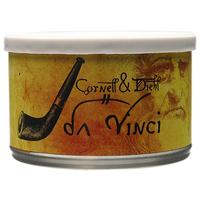 Cornell & Diehl - Da Vinci 2oz
creamy chocolaty smoke
on the nose: very strong dark smell, at firt light it was very consistent, once I got quarter down the bowl I got this stouty, chocolate milkshake taste that I couldnt get out of my mind, went and paired it with a stout beer and both go well together. its a desert smoke for me, I wonder how well it ages.
Favorite Products