 Jeremiah L.
Badges

Reviews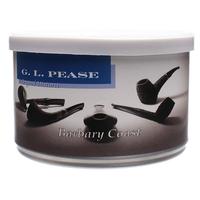 G. L. Pease - Barbary Coast 2oz
Delightful, but heavy
The description nails it as far as the flavors and aroma, the tin note reminds me of dark dried fruit like fig or plum. I d get the nutty taste and for me it really comes through on the retro hale. For me however this wonderful tasting tobacco is not an all day smoke, I think it's a very heavy smoke. More of an evening porch smoke for me.
Favorite Products
Currently there are no favorite products