 Reviews
Filters & Adaptors - Nording Keystone Filters 14g
They work as advertised.
I've got a couple of pipes that have given me constant problems. One is an estate with a meerschaum lined bowl that someone got a bit too aggressive with a reamer or pipe cleaner; it tends to plug the draft hole with bits of soggy tobacco about halfway through a bowl. The other is an exceedingly poorly drilled Peterson 221 that gurgles no matter what you do. I tried a few of these in the bottom of each. Both issues are completely gone. I couldn't be happier. It only takes 4-5 little kernels in the bottom and the problems are fixed. As a bonus, it's easier to tap the ash out -- no dottle.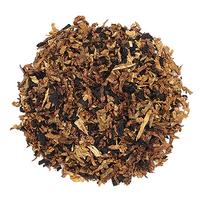 Sutliff - Balkan Sobranie Original Mix Match
Love this stuff!
I like Latakia, but this gives me more than that. There's enough Oriental in this to give it a unique flavor that really does it for me. I keep coming back to this again and again. Of the three Balkan blends I have tried, this one remains my favorite. White Knight is about the same, but costs significantly more and it's tough to justify the difference in price for the tin.
Favorite Products