 Reviews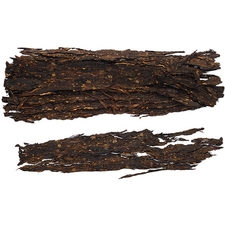 Gawith Hoggarth & Co. - Dark Flake Aromatic
Dark and smokey
Definitely not a tobacco for beginners. As a beginner myself i didn't getbany of the notes mentioned in the description and reviews. No Licorice. No tonquin. No maple. What i did get was the pure flavor of a dark and smokey tobacco with a nic hit that really drives it home. Smoked it out of a relatively short bowl and had to relight a few times to really get it settled which leaves me to believe this could benefit from a little dry time. I will let it spend so time in the closet and come back to it when my pallet is a little more experienced.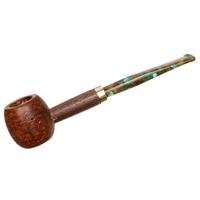 Missouri Meerschaum - The Rory
Classy look excellent smoke!
I am not a very seasoned pipe smoker so my experience is very limited. With that being said this stylish little pipe has been a wonderful first favorite pipe. It smokes for about 20 to 40 minutes depending on tobacco and packing method. Looks great and has a good draw. I hope to care for it well so i will always have it. May buy an extra just in case.
Favorite Products