 Reviews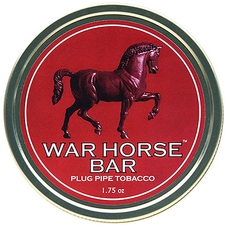 War Horse - Bar 1.75oz
Really nice tobacco
Has king of a lakeland quality to the flavor, a pleasant aroma with a good flavor hinting at a bit of chocolate, almond and a trace of vanilla, with a deep tobacco flavor and a good hit of nicotine. Not a crumble cake, but a minibrick of pressed flake and the way its cut is fantastic. All i need do is peel one or two strips of flake from the side and rub it out, Brick stays intact. Only a few relights, and it burns pretty much to the bottom with just a bit of moisture in the bowl. Definitely worth a rebuy!
G. L. Pease - Stonehenge Flake 2oz
Good smoke
Sampled right after opening the tin, aside from the top note, my impression was just another VA/PER. Giving it some air and jarring it for a couple days improved both the top note and the flavor. Burned pretty much to the bottom with just a couple of relights, flavor was steady to the end, and not a lot of moisture in the bottom. Wouldn't call it a lakeland style but it is good. Would be worth a rebuy!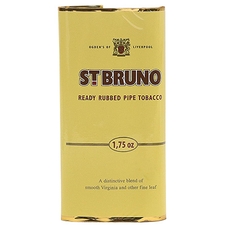 St. Bruno - Ready Rubbed 1.75oz
A good va/per
Has a unique top note, though not quite floral. Well worth smoking sip style, burns slow, has a good flavor, maybe a slight nutty hint along with the slightest touch of dried prune or fig.
Favorite Products
Currently there are no favorite products