 WOODY
About Me:
Long time cigar smoker just starting my pipe journey.
Badges






Reviews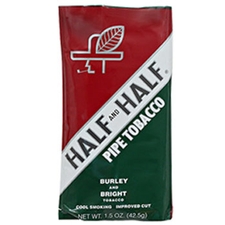 Half and Half - Half and Half 1.5oz
Would not recommend to new pipe smokers
As a fairly new pipe smoker and trying out different blends, I wanted to try a classic OTC blend. This experience was not good for me. This irritated my palette and tongue immediately after only a few puffs. I may come back to this one once I get some more experience under my belt.
Favorite Products