 Carl C.
Badges


Reviews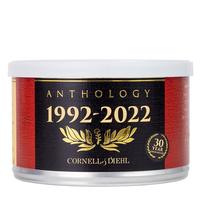 Cornell & Diehl - Anthology 1992-2022 2oz
Appropriately significant for C&D's 30th
I've smoked Cornell & Diehl blends for 28 of their 30 years, being first introduced to their tobaccos at my local B&M shop. While C&D has had their tremendous hits and a few misses over the years, I've been a fan ever since my first bowl. This is a splendid blend that highlights some of C&D's iconic tobacco expertise. It's a small batch offering I will savor for as long as I have some in my cellar.
Favorite Products
Currently there are no favorite products