SHADOWEDDRUID
Badges

Reviews
Gawith Hoggarth & Co. - American Delite
Smooth and mellow
A light aero, I didn't catch any fruit flavors in the taste but I did in the note, the better half says its one of her favorites for the room. It mellows down very nice and gives me a taste like campfire marshmallows. Not strong on the vitamin N so it makes for a great slow roll at home in a nice deep briar.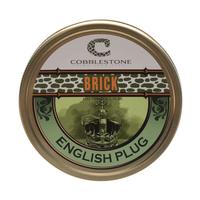 Cobblestone - Brick English Plug 1.75oz
Surprised by this.
The first time I opened this I instantly thought ' Nope not gonna like this' but being a piper means giving things a chance, finding new things in taking time. And this is a crowning example of that. It arrives in a dense cake that shags easily, packs heavy and stout, lights very mild but given a nice cadence and some tending for a few with a tamper smokes extremely smooth. Taste is a mild dark earthy take in, nothing is overly strong but a clean blending of flavors with a slight spice note with very little lingering afterwards. It has become a regular to carry along for a day off. If not hurried can be a calm cool smoke, and burns at a slow rate. Enjoy this dark smooth time taker.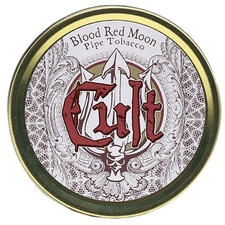 Cult - Blood Red Moon 50g
A smooth flavor punch
This is an absolute favorite of mine I consistently make sure that I have Overstock in this, it does have a heavy aroma that is sweet and very pleasing, but does not get bitey and does not burn too hot. It is also one of my wife's favorites when I light it in the house. It has a rich cordial cherry flavor but even though it smells and looks like it's incredibly heavy on the topping it does not come with any of the downsides that usually follow those it does like to be burnt Slow and Low but is forgiving if you get a little excited. As I said this is one of my go-to's and I always have a tin of it with me in my pipe roll. It is not super heavy on the nicotine but it definitely makes up for it in smoke-ability and flavor, if you're a fan of amazing flavors and great room notes I highly suggest picking this up
Favorite Products