 BENTSNAPPLE
About Me:
Mellow, and full bodied. Aged to near perfection.
Reviews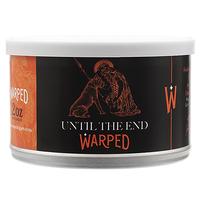 Warped - Until the End 2oz
Wasn't for me
Take my review with a grain of salt, Im no expert but I know what I like. Maybe my palette isn't sophisticated enough to appreciate this blend but Its the first tin I've bought that I couldn't finish. I don't have the patience to age something Im trying for the first time so bear in mind this is a "fresh from the tin" review. Compared to the other tins of C&D I've smoked this came too wet to keep burning on the first bowl so I let it sit for two weeks before my second. The second bowl did burn better but the taste was the same as before, which to me came across as tasting like a mild cigar. I'm not a fan of cigars, more how messy they are than the flavor but I've never smoked a cigar that I liked the taste of for that matter. I guess the only advice I really have is if you smoke pipes because you don't like cigars then this probably isn't for you. I ended up giving the tin to a friend, I've yet to hear their opinion on it. Fours stars because I don't want to disparage this blend just because I didn't personally like it, beside being uber moist when I cracked the tin open, the packaging was excellent almost to the point of being overdone, and the scent fresh from the tin reminded me of raisins.
Favorite Products
Currently there are no favorite products