 Reviews
Seattle Pipe Club - Give Me Liberty 4oz
Excellent.
I would be surprised if there was no perique in here. It might be a little bitey, but the flavor is bright and extraordinary. I certainly look forward to see how this tastes a few years down the road.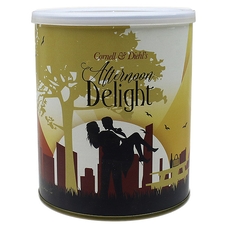 Cornell & Diehl - Afternoon Delight 8oz
Underrated
A delightful, vividly flavored blend that's not overshadowed by the aromatic qualities. Always going to have a tin of this laying around to enjoy anytime.
Favorite Products