 David C.
Badges

Reviews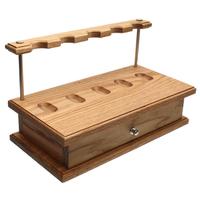 Stands & Pouches - Dove Woodworks Red Oak and Brushed Nickel 5 Pipe Stand with Drawer
Could Be Better
I got this stand, as it had the drawer which for my everyday pipes would be handy to have my pipe cleaners and stuff in I need. It looks nice but I did notice the pipes sit at angle due to the top piece cut outs not lining up well with the base bevels. Overall it is very pretty oak but the craftsmanship could be a bit better. The holes to push the brass rods through were extremely tight and had to hone out the holes a bit to get the rods to even start.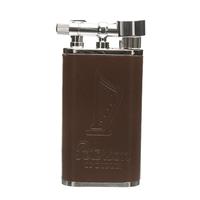 Lighters - Peterson Irish Harp Pipe Lighter
Best Lighter Yet
I had bought a Colibri pipe lighter to start with and was not happy with it. Kept having issues. Finally I broke down and spent the money on this one. It arrived today, instantly I can tell the night and day difference. I get alot better ember then with the Colibri, more precise flame. Over all construction is great. It is a bit heavy but really feels solid. I do not think anything was cheaped out on this lighter. One I will have for years to come.
Favorite Products