 CHRIS W
Badges




Reviews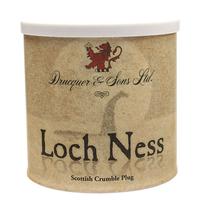 Drucquer & Sons - Loch Ness 100g
Mìorbhaileach!
I am a big fan of Greg Pease blends, but particularly love a few of these Drucquer blends that he has done. Blairgowrie, Levant, Trafalgar, and Loch Ness are all must tries if you are a fan of English blends. Loch Ness is my favorite of the 4, as it has a lot of depth, a bit peaty, a bit zesty, with the sweetness from the Virginia wrapping everything together into perfect harmony. It is not overpowering, and is probably a bit left of medium from a Nic perspective. The tin note is superb and it smokes much like it smells in the tin. I haven't had much from Greg which I do not like, but Loch Ness is on another level. Update: it is with some regret that I feel I must append my original review. It is even better than I originally let on. I tried to resist the urge to revisit my review, but in the end I did not feel good about keeping something this good to myself.
G. L. Pease - Quiet Nights 2oz
Bravo Mr. Pease
Incredible smoke. I will not repeat what many have already written, but as a relatively new smoker who picked the pipe back up during the great boredom of 2020 after a 20 year hiatus, and who is fond of English blends, this blend sits in a league of its own. Perfect balance of flavor, and a masterful work of art in which each flavor is vibrant and distinguishable, yet in perfect harmony with others. A cool smoke that lit well out of the tin, required no relighting, and provided a solid 20 minutes of bliss. If you enjoy English blends, I can easily understand why this has been called Pease's Magnum Opus. Superb is the word that comes to mind.
Favorite Products