 Reviews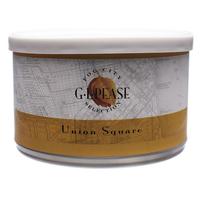 G. L. Pease - Union Square 2oz
Don't do do it
Union square tobacco, I do not like it at all I have bought several tins smoked it fresh and aged one time the tin is a very light color and the other is dark. There is no consistenty with this tobacco, there are many , many better virginias out there that are better. Don't waste your money on this. The tobacco is just very plain in taste and room note is like burnt wood.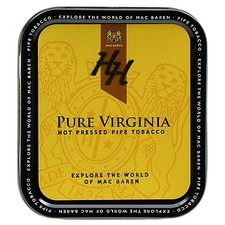 Mac Baren - HH Pure Virginia 1.75oz
The Best Virginia ever
This is an email I sent to Mac Baren hope it explains it all to you: I just wanted to drop you a line to tell you I have been smoking pipe tobacco for 36 years and have tried more than I can count. I just yesterday received a tin of your HH Pure Virginia tobacco, I liked it so much that I turned around the same day and ordered 5 pounds of it. That was all I could find for sale on the web sites that I use. I have tried numerous Mac Baren blends over the years and I have a few that I sometimes regularly smoke. The HH Pure Virginia is the best tobacco I have ever smoked out of all yours and everyone else....... Please continue to make this and I think as pipe smokers try this especially if they are Virginia smokers they will make it there favorite tobacco out of all other Virginia's. Thank you for being a great company and doing what you do everyday for the love of us pipe smokers in the world.
Favorite Products
Currently there are no favorite products