 SDSMUSUMECI
About Me:
I talk about ideas, books, food and drink for a living...suffice to say I'm pretty freaking happy!
Reviews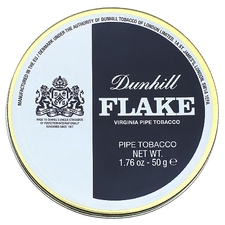 Dunhill - Flake 50g
A must for the rotation!
When you just don't have the patience to wait a year while you age some of GLP's Union Square. This is a good mild flake (w/great fruit and floral notes). Spice and tobacco notes are consistent from first light to last draw. A bit moist from the tin, but a good rubbing out sets up an enjoyable smoke. Great flake for a great price!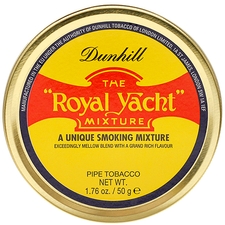 Dunhill - Royal Yacht 50g
Pretty damn tasty!
I think this is a mix of conditioned and air-cured Virginia tobaccos. The result is a full-bodied smoke with a bold bouquet and tasty room note (which is slightly sweet). A lightly sweetened topping rounds out the experience. Good from the tin, no need to age. Not tried it from a pouch yet, but its on a constant rotation, so this could become a reality soon. Not sure what I'd classify this as (Virginia, English, or aromatic). Either way, I say it provides for a great smoking experience.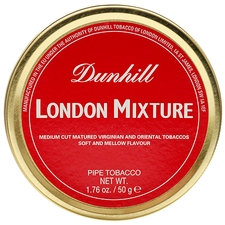 Dunhill - London Mixture 50g
A little tin of yumminess!
Skillfully blended to highlight the choice Latakia, Virginia, and Turkish tobaccos used in this mixture. Consistent from start to finish. Good straight from the tin, from a pouch, or with a little age on it.
Favorite Products
Currently there are no favorite products
Blog's Commented on