Reviews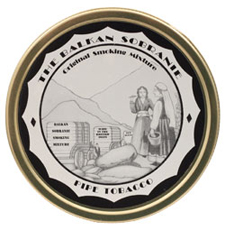 Balkan Sobranie - Balkan Sobranie 50g
Cigarettes?
I know this is it usual but… Years ago I was an occasional cigarette smoker and I really enjoyed the cigarettes made from this brand. Is the cigarette tobacco anything like the pipe tobacco?

Lighters - Zippo Brush Chrome Pipe Lighter w/Pipe Emblem
Great lighter
I'm new to pipe smoking and of course still on the learning curve of keeping my pipe lit. I was using kitchen matches but was going through a forest of matches. I decided to get this lighter and glad I did. The flame is remarketly pinpoint almost butane like when the flame is drawn into the bowl by the inhale of breath. With a match I was worried about charing the rim on my narrow bowl churchwarden. Not so with this lighter. I think I can say due to the accuracy of the flame that it has helped my learning curve as far as igniting the tobacco and keeping it lit.
Favorite Products
Currently there are no favorite products