 Reviews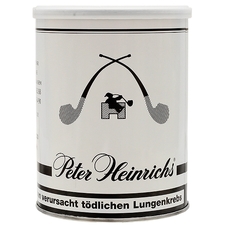 Peter Heinrichs - Dark Strong Flake 200g
My Desert Island Blend
If there is a better tobacco blend anywhere I haven't found it. This stuff is everything a pipe tobacco should be. It's the right strength, sweet when it should be, smoky when it should be and the epitome of a relaxing, satisfying smoke! I can't recommend this one enough!
Tsuge - "Gunjin" God of Samurai 50g
Something Special
Just finishing up my first bowl of Tsuge's Gunjin, and I have to say it is amazing. Pure Virginia's up front with a little pepper from the Perique, and a sweetness throughout. About halfway in the orientals show up just long enough to put a smile on my face. This is as close to a perfect Virginia blend I've ever had, with a little something special. I believe this qualifies as a Scottish blend, but regardless, it's wonderful! One note: there is no Latakia in this and it is not an English. I think that was a misprint on the description above.
Favorite Products