 WHISKYMIKE
About Me:
Not half as crazy as you wish I wasn't
Reviews
Gawith Hoggarth & Co. - Dark Bird's Eye
Cross over to the Dark side
Sitting down to enjoy my first bowl of DBE paired with a nice Islay single malt (Laphroaig QA). My friends, I have found the definition of flavor. This fine baccy measures up to its tin note. Strong allusions to dark, really dark chocolate (the expensive stuff) with just the slightest hint of Virginia tang. Smokes cool and dry (granted, I do my trial runs in a Missouri cob)... but not for the faint of heart because of that classic G/H nic kick. I logged back in to buy more and felt compelled to write this review. For reference, my go-to's are Dunhill 965, Nightcap and Early Morning.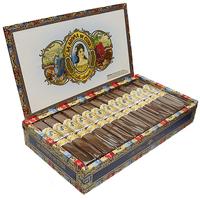 La Aroma de Cuba - Mi Amor Robusto
Perfect
Smoked this several times, but delayed writing the review until I tried the Reserva version of this cigar. The Reserva is indeed good, but the straight Mi Amor is perfect. Classic Don Pepin spice at light up, creamy smoothness throughout and complexity to keep your attention for a solid hour and a half. For me this is "that cigar" where I take off the label immediately, knowing I'll smoke it down to the last pinchable nub.
Favorite Products