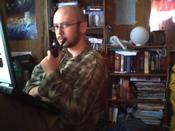 Reviews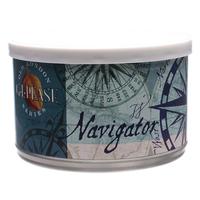 G. L. Pease - Navigator 2oz
going to buy again for sure
I originally did not know what to think of this tobacco at first seeing as I have never had a good experience with flake tobacco. The tin smell when first opened had a brandy smell along with a smoky hint to it. On my first bowl I tasted just the brandy and not much outside of that. However a couple of bowls later I started to pick up on some other flavors. There was the brandy twang but there was also a sweetness almost vanilla that I did not smell when I opened the tin. I also picked up on kind of a campfire smokeyness that showed up just before it went to the sweet taste. Even at the bottom of the bowl I could still taste the flavor. It is not too overpowering but just strong enough to put you in that calm state. Takes a little effort to light but once going it is a fantastic smoke. This something that will definitely order the pound version off in my next order.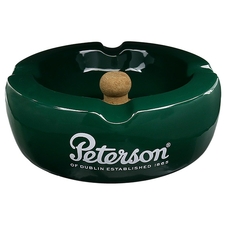 Ashtrays - Peterson Pipe Ashtray
It's a good buy but...
Ok so the ashtray it's self is fantastic, it's big, deep, and ceramic which I like. I also have fallen madly in love with the peterson brand which is a bonus having it sitting on my desk. The only two problems that I have is on the label on the box it said made in china not dublin which is ok . I did take the cork knocker out though. I empty my embers out in the ashtray kind of hot and it caused the cork to start to smolder. I actually want to give it 4 out of 5 stars but it would not let me change the rating.
Favorite Products
Currently there are no favorite products