 Joshua S.
Badges

Reviews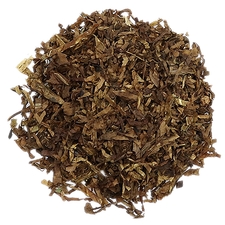 Cornell & Diehl - Haunted Bookshop
First Take: Nice and Easy
I purchased the bulk version due to a sale price Tin Note: Nice fruity, creamy aromas. Love the fragrance. Moisture: Near perfect. A few minutes of open air and it was good to go. Thoughts: I packed this with the traditional 3 stage method. I will be experimenting with the ball method, thanks to Mutton Chop Piper on YouTube. Lights and smokes easily. Pleasant and balanced. Not a ton of flavor up front, can taste the Perique more on the first third of the bowl. On the second third, the fruit came through. The Burley seems to hold it all together here. 3rd stage, the pipe did go out but I'll take the blame for that. The re-light showcased all three ingredients in this lovely blend. Burley first, Perique second and those fruity Virginia's last but still making their presence wonderfully known. I rather enjoyed this bowl and can't wait to smoke a few more. I highly recommend Haunted Bookshop as an easy, pleasant blend to explore.
Favorite Products
Currently there are no favorite products