 John P.
Badges

Reviews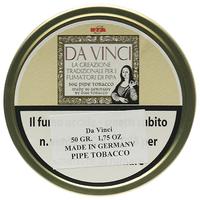 Dan Tobacco - Da Vinci 50g
Different, in a nice sort of way
Perhaps Ronald said it best, but this was a refreshing change from the normal aromatics and English type mixes I have tried. Had a coworker ask "wow that smells good, what is that?" it's pretty tasty. The wine taste and smell are out front, so unless you rotate pipes there could be ghosting for a smoke or two. Either way, the stuff is nice!
Favorite Products