 Reviews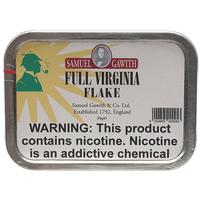 Samuel Gawith - Full Virginia Flake 50g
Very good
I bought this on a whim because I am just starting to smoke a pipe and was tired of the aromatics. Man, was I surprised at how good this tobacco tastes. It is not to strong and throughout the bowl you get hints of sweetness. The room note is OK. However, I am definitely a fan. Ordered another tin and not even finished my first one yet.
Mac Baren - 7 Seas Gold 3.5oz
Not bad
I bought this to try, since I kind of like aromatics. It does not have a bad taste and the room note is OK as well. Also, the smoke is light, but not to heavy. I am trying to find out which Aromatic I like because I am just starting out. But,this is not bad at all. Edit: Packed a bowl took a few hits, then had to go out with the wife, came back lite it up and it was actually more flavorful than earlier. Again, it is not bad.
Favorite Products
Currently there are no favorite products