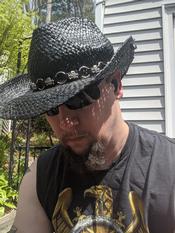 KJMITCHELL3
About Me:
I make, smoke, and collect pipes and cigars. I ride motorcycles, and make mead. Hiker, camper, weight lifter
Badges









Reviews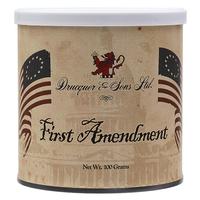 Drucquer & Sons - First Amendment 100g
Fantastic
This is my favorite blend as of right now. I've had this can for a little while, going on a month I'd say, and I want to smoke it all day! But I make my self wait, to enjoy the smooth dark chocolate coffee flavors, the warm nuttiness. I found the secret to TRULY unlocking the flavors in this blend. Run this through a hand grinder. The flavors completely blend and it really speeds up releasing the profile. I want all the tins.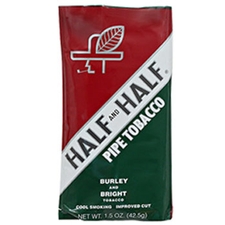 Half and Half - Half and Half 1.5oz
Memory Lane
This blend and flavor is something I always come back to. It reminds me of sitting in my grandparents house, while my Grandfather reverently went through his packing, lighting, tamping, and smoking ritual. The aroma reminds me of simpler, kinder times. The taste reminds me of growing into a man myself, and learning to enjoy the subtler flavors, and take things slow. Every year I go to his final resting place and leave a small cob pipe packed with half and half, and a small sleeve of matches. Thanks for the life lessons, Grandfather. Cheers to you.
Favorite Products