 Reviews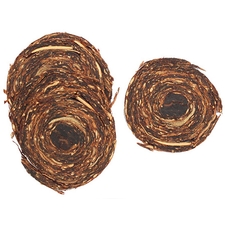 Peter Stokkebye - PS403 Luxury Bullseye Flake
Lovely
Wonderful creamy smoke with a pleasant room note in my Rattray's Bagpiper with the churchwarden stem. I have a 1.5lb box ordered and plan to fill the cellar with even more.
McClelland - Dominican Glory Maduro 50g
Sweet Maduro...
Hopefully some of you find this review to be helpful and coherent. First opening the tin the smell was that of maduro and some citrus and a bit of smokiness. I smoked this in a Savinelli 623. The first bowl was bitey and unimpressive so I changed up the packing method some and found that rubbing it out pretty throroughly helped quite a bit. The room note starts out as that of a very sweet Maduro Cigar and stays about the same throughout the bowl. The finish can be a bit ashy and unpleasant if you push this tobacco too hard. All in all, I found it to be a rich and satisfying smoke that I plan to keep in my cellar. Very singular flavor and room note that I think would go over well with someone transitioning from cigars that likes sweet and mild maduros. Rub it out, give it some drying time, and smoke away... once it dried some it didn't seem to bite much at all and was a very enjoyable smoke.
Favorite Products
Currently there are no favorite products