 Chuck P.
About Me:
A complete novice, but have always love the smell of pipe tobacco.....that is strange to me since I really dislike the odor of cigars and cigarettes.
Reviews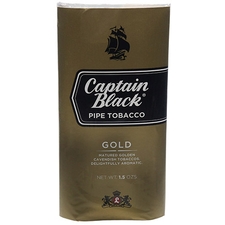 Captain Black - Gold 1.5oz
2 1/2.....I guess
I just started trying to smoke a pipe...after not ever having smoked cigarettes or cigars. I've always loved the odor of pipe tobacco but really disliked that of cigars/cigarettes. I said, what the hell, going to give it a shot. I bought a Missouri Meerschaum cob pipe and chose this tobacco to start. I had no bad experience, the aroma was good but the after taste was very reminiscent of just a cigarette, didn't care for it. I hope to find a tobacco that have an after taste like that.
Favorite Products
Currently there are no favorite products