 0REG0NPIPER
About Me:
I live in the valley and love the NW. Being outdoors, hunting, fishing, hiking, camping and prospecting is what I do when I'm not busy working, with my wife and daughter, family, working on my Volvo 244's or smoking my pipes.
Reviews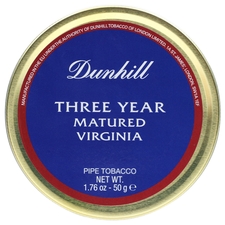 Dunhill - Three Year Matured 50g
Growing on me
Fantastic quality VA's..but that's about it. After a full tin with a few other blends tossed in to help cleanse the palate and think it over. Not one I'd buy to be the primary smoke. After more smoking(with about a couple months of age) I am enjoying it more and more. Sweet, smooth smoke. A nice summer blend. Enjoying it much more with the introduction to warmer summer days.
Favorite Products