 KANDINSKY
Badges



Reviews
Samuel Gawith - Chocolate Flake 50g
Terrific!
What an amazing combination of dark chocolate and latakia. I ordered it on a whim to see how the two flavours come together. I'll be ordering it again because I power smoked the tin and I miss it already.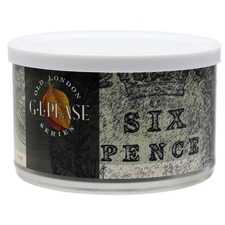 G. L. Pease - Sixpence 2oz
Odd flavour but nice smoke
It took me the entire tin to decide if I liked this one. The flavour reminded me of beer, or something close to it. I loved the strength, and it smoked dry to the bottom of the bowl.
Favorite Products
Currently there are no favorite products