 Reviews
Daughters & Ryan - Raccoon's Friend 50g
Amazing!
I love this blend! The Acadian Virginia is mind blowing. I have had the opportunity to smoke this varietal straight, and I tell you it doesn't even need to be blended! Mark's idea of aging bright Virginia leaf via the Perique process was a God send.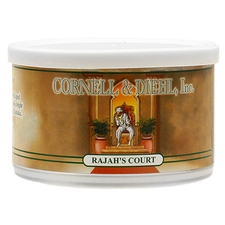 Cornell & Diehl - Rajah's Court 2oz
Love it!
This is a really good blend! The Orientals are right up front and the Latakia really brings it all together for a full, complex smoke. There is a good deal of sweetness from the Virginias. Overall, the balance of this blend is perfect and the nicotine content is exactly what I like. I'm always so relaxed and happy when smoking this blend. As soon as I finish a bowl I immediately want to start another!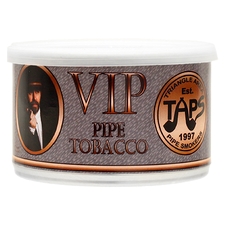 Daughters & Ryan - TAPS VIP 50g
One of my favorite VaPer Blends
Absolutely delicious! Requires a slow smoke to keep the bowl cool and really bring out the flavors, but it's well worth the effort. You really need to try this blend.
Favorite Products
Currently there are no favorite products