 Reviews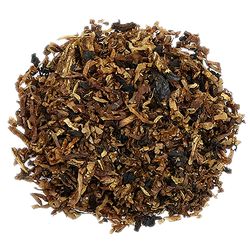 Cornell & Diehl - Epiphany
I Feel Smarter All Ready
This is such a delightful smoke! I have played around with Perique on, and off for years with mixed results. Then I stumbled upon this mixture. I have never smoked the original Revelation so I can't make any comment on it's equality, but just seeing Albert's name associated with it drew me close. I purchased 8 ounces bulk, and that was not enough! C&D hit a home run with this mixture! It smokes nice and cool, and evenly. There's nothing but white ash when your done. The Perique contributes a nice, and not over powering peppery taste and the Burleys and Virginians are there for the balance. However, I do love Latakia, and I'm kind of missing it in the taste. When examining the blend I'm not seeing a whole lot of it either, but who cares! This is my everyday smoke!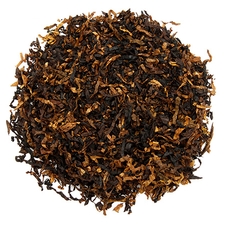 Arango - Balkan Supreme
All Day Tobacco
Update: I had purchased some more Arango Balkan Supreme, and while repacking it into the good old glass Ball jars I found an unopened jar that had been sitting for over a year (can't believe I missed it). So, I broke it open and stuffed the pipe, and WOW! It has melded into such a nice, sweet, and flavorful smoke! I love this stuff right out of the shipping box, but this is even better! [OK, I bought a pound of this stuff based on what I've read here and other sites, and you are all right! This stuff is great! Who to hell is Arango?!? I love the dry, but fresh taste of this tobacco right out of the box! If you're looking for a true English (Balkan) this isn't it, but it has such a nice, full, round sweet taste. The Cavendish like sweetness plays such a nice background, but the Latakia rides right along. It really is well balanced! When you pop open the shipping box you're hit with that heavenly Latakia aroma, but when you stuff your pipe and put fire to it, you say; "wait a minute!" There is more here! Enjoy! This my day pleasure now! Soft, and sweet on the tongue!]
Bengal Slices - Bengal Slices 1.75oz
Not Bengal - But Goodl
Back in the Seventies and eighties I smoked a boat load of Bengal Slices(a tin a day!), and to this day I still miss that true English soapy taste! This is close, but I still miss those days of old! Do give this crumbly cake a try, but nothing beats that pressed cake of old!
Favorite Products