 Emmanuel A.
Badges




Reviews
McClelland - Matured Virginia: Navy Cavendish 100g
Top Notch
My favorite tobacco. This is the standard by which I judge Navy style tobaccos. Plenty of flavor from the VA's as well as the rum, with neither overpowering the other. Often overlooked by many, but definitely worth a try.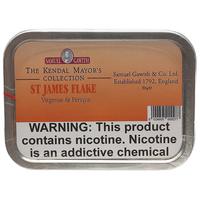 Samuel Gawith - St. James Flake 50g
Outstanding
Reminds me of Dunbar with its sweet, figgy aroma. A bit on the moist side out of the tin. Needs drying to be able to smoke without an abundance of relights. Highly recommended.
Favorite Products
Currently there are no favorite products