 Reviews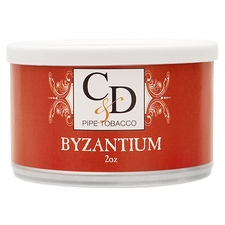 Cornell & Diehl - Byzantium 2oz
Bold and delicious
This is a fantastic blend. If you enjoy strong, full-flavored blends that are heavy in spice tobaccos, this will surely satisfy. The lack of Virginias reduces the brightness and bite that sometimes occurs and keeps it cool and smoky throughout. I truly enjoy this tobacco, although it can be difficult to keep lit because of the thickness of the cut. I find drying it on a plate for a bit before packing helps with the burn. The tin note is reminiscent of rich, dry stone fruits and peaty smokiness. The flavor is smooth and well-rounded. Definitely a keeper for the rotation. Also great for beefing up a favorite English (like Dunhill 965 or even Nightcap) when you want some extra kick in your pipe.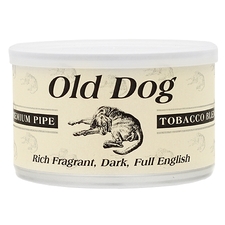 McClelland - Ashton Revival: Old Dog 50g
Comfortable and familiar, ike a good dog should be...
This is, by far, one of my favorite tobaccos. I have always been an English-style smoker, and, like its loyal namesake, this one is always a welcome companion and knows just what you're looking for. It is fantastic on its own - hard to make it smoke hot - or as a base for blending (due to the high moisture content, if I don't feel like drying it, I will mix it with a strong house English from my local tobacconist for an equally satisfying, but less Oriental, smoke). Smoked out of a big, fat author, the charring note gives you the bready, almost nutty essence of Virginias with a hint of the body of Latakia and the fragrant promise of Xanthia, enticing you deeper into the bowl. Once you're lit, the musty sweetness of the Xanthia blends with the Black Cavendish in a rich, smooth, full-bodied smoke. Smoked out of a billiard style bowl, the Latakia and Virginias are a bit more pronounced. Straight out of the tin, this tobacco is a little moist, but, if you spread it on a paper plate or towel overnight, you shouldn't have any problem. Tins of Old Dog, Dunhill My Mixture 965 and Nightcap are always on hand in my smoke box.
Favorite Products
Currently there are no favorite products