 Reviews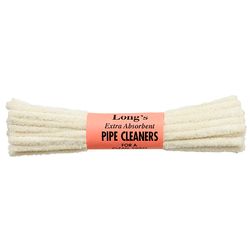 Cleaners & Cleaning Supplies - B. J. Long Extra Fluffy Pipe Cleaners (32 pack)
The best
The best pipe cleaners I´ve ever used.
Peter Stokkebye - PS17 English Luxury
Very good taste/price ratio
Good English blend with spicy lether smell. Orientals are not present in this blend but I can taste it. Tabacco is very dry when it comes - buyers doesn´t have to pay for expensive water. I recommend damp this tabacco a little bit before smoke.
Favorite Products
Currently there are no favorite products