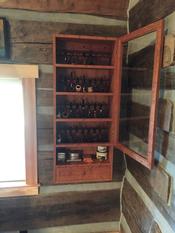 MR. DENNIS
About Me:
I am a retired Software Engineer, and have returned to working on my first love, ancient languages. And, of course, pipe smoking.
Reviews
Tampers & Tools - Low Country Reamer
Terrific reamer
I wish I could give it more than 5 stars. I've had a Kleen Reem pipe tool for years but this knife is far superior.
Favorite Products
Currently there are no favorite products